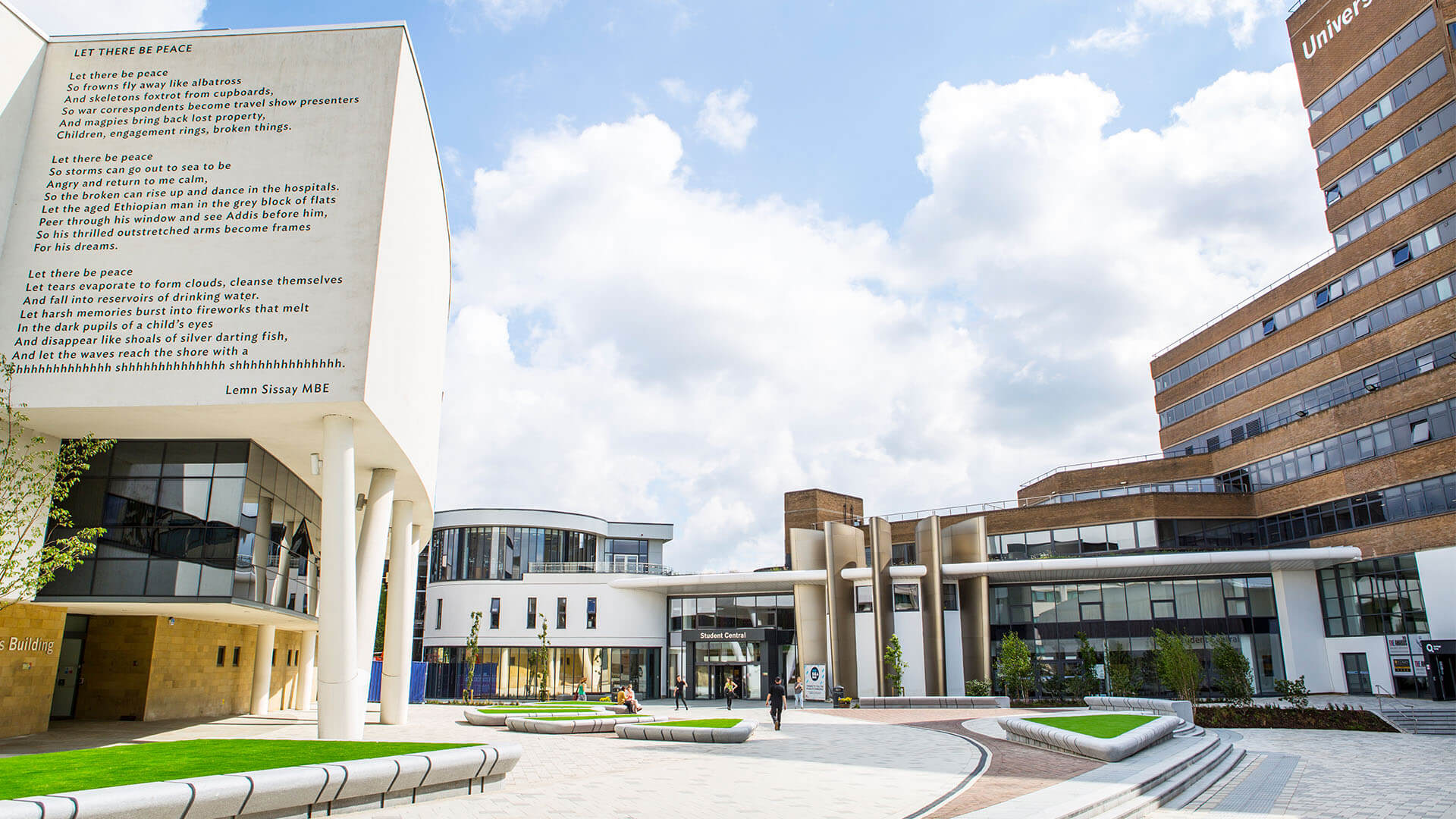 University of Huddersfield
The University of Huddersfield is based right in the town centre and at the heart of the local community. Unlike some large cities in the UK, Huddersfield offers a relatively low cost of living, allowing your pennies to stretch further.
There are seven academic schools at the University:
Applied Sciences

Art, Design and Architecture

Business

Computing and Engineering

Education and Professional Development

Human and Health Sciences

Music, Humanities and Media
The University is recognised as a gold-rated University by the Teaching Excellence Framework (TEF). Based on the evidence available the TEF Panel judged that the University delivers consistently outstanding teaching, learning and outcomes for its students.
In 2017, leading educationalists from around the world selected the University of Huddersfield as the first winner of the Global Teaching Excellence Award. The feedback from one of the judges said: "This University is truly inspiring and innovative." (Higher Education Academy, 2017)
The University is joint first in England for professionally qualified staff (HESA 2020). Huddersfield is the only UK University where 100% of the permanent teaching staff are Fellows of the Higher Education Academy. It is also the UK's leading university for the receipt of National Teaching Fellowships to mark Britain's best lecturers in Higher Education for the past ten years.
The University boasts world leading applied research groups across many subject areas, including biomedical sciences, engineering and physical sciences, social sciences and arts and humanities.
It is also a Top 15 University in England for work placements (HESA 16/17) and boasts strong links with universities across the world. This means there are lots of opportunities to broaden your horizons through industry placements and through its many overseas exchange programmes.
Our student reviewers were largely very positive about their time studying at Huddersfield, with many commending the level of support available to them and facilities on offer.
University of Huddersfield
Queensgate
Huddersfield HD1 3DH
United Kingdom
Humanities

Engineering & Technology

Business

Creative Arts

Life & Medical Sciences

Health & Social Work

Computer Science

Law

Physics, Astronomy & mathematics

Education
Total Number of Undergraduate Students