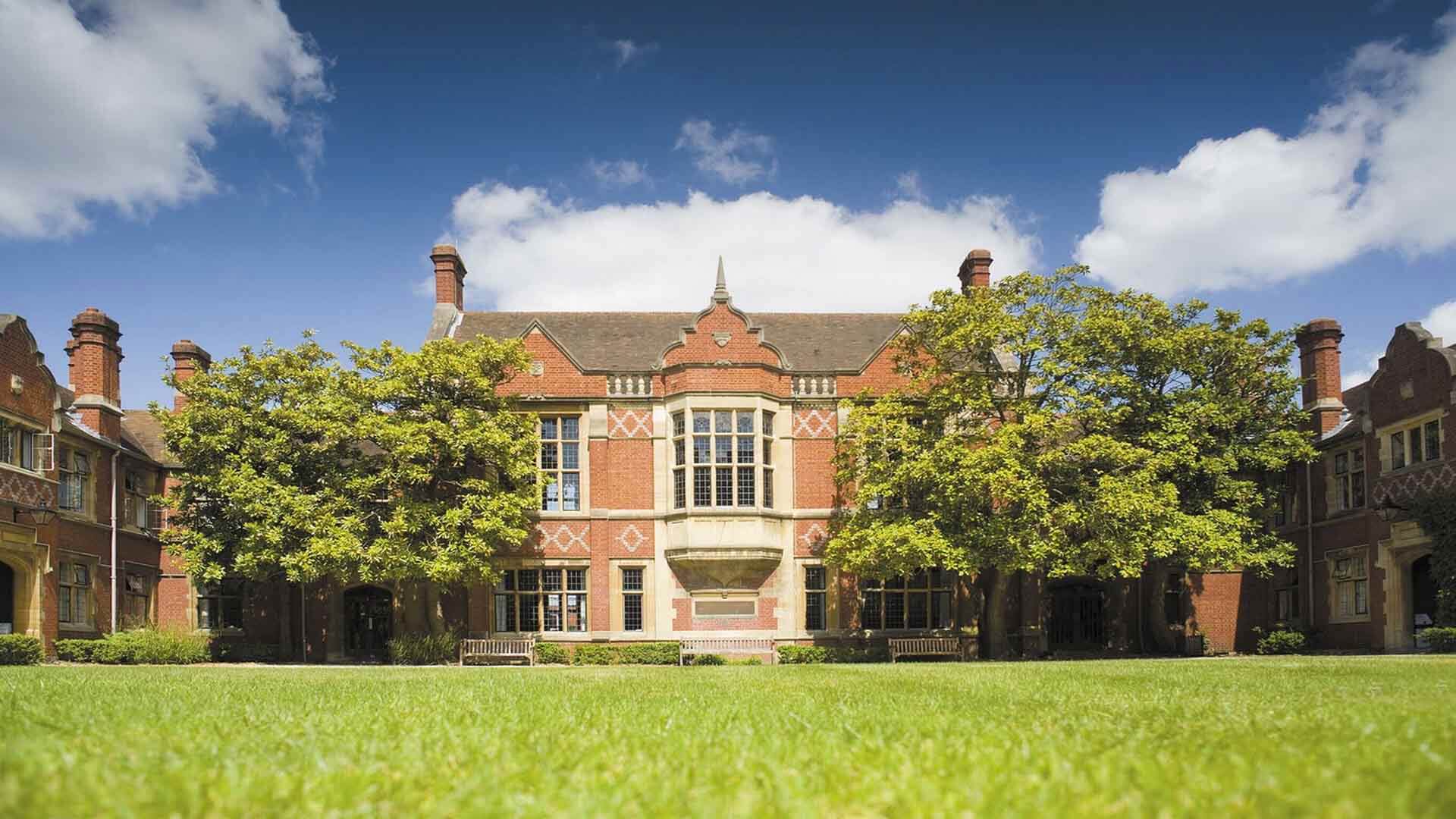 The University of Reading want their students to think laterally, to have an impact and to make a difference. It's in their ethos and mindset: they call it being RED.
The University encourages their students to see the bigger picture. To go beyond the textbooks and dare to be different. If you want to make an impact, this is the place to make it happen.
At the University of Reading, learning goes beyond the transfer of knowledge. By studying there, you'll be part of a globally recognised and life-changing movement of people.
One of the top 200 universities worldwide, the University continually increases their global reach. Their research is rated of international standing and you'll learn alongside passionate academics. Their work has a real-world impact and it can directly benefit your learning: the discoveries made today could be heard in the lecture theatre tomorrow.
As a student, you'll be maximising your potential and competitive edge. 94% of the University's graduates find themselves in work or further study six months after graduating, through placements, work experience and dedicated careers support (Based on the 2015-16 Destinations of Leavers from Higher Education (DLHE) survey of 2,538 University of Reading First Degree Leavers, of which 78% responded).
Three campuses make up the University - Whiteknights campus and London Road campus are within walking distance of Reading town centre.
And if it's a beautiful environment you're after, the University of Reading has 130 hectares of stunning parkland, which earned their Whiteknights campus its seventh consecutive Green Flag Award in 2017.
There are more than 200 courses to choose from, in a wide range of subjects, so if you're ready to make a difference, BE RED.
University of Reading
Whiteknights
Reading
Berkshire RG6 6AH
United Kingdom
Faculty of Science

The Faculty of Humanities, Arts and Social sciences

Henley Business School
Total Number of Undergraduate Students